Hello, from Linda O.!
You have made a big difference in the lives of children in need! Thanks to your support, SOHO has served 360 youth and 98 percent of them have not become involved in the juvenile court system. My initial goals in starting SOHO in 2003 were to prevent crime through mentoring, show children how to use free time constructively and strive to meet the needs of girls from low-income families who experience a variety of risk factors. Enthusiasm from the community–and from you–has enabled us to develop quality life skills lessons and projects that build interest and skills in STEAM (Science, Technology, Engineering, Arts & Math). SOHO continues to grow, thanks to donors who fund all aspects of our programs and volunteer mentors who have collectively contributed over 52,500 hours of their time. YOU have helped to make SOHO's kids thrive!
Current SOHO Happenings
34 new fifth grade girls have been matched with 34 new volunteer adult female mentors, and 104 youth and mentors participate with the SOHO Club for sixth, seventh and eighth graders.
SOHO earned membership with the Virginia Mentoring Partnership after participating in a national mentor program improvement process with The National Mentoring Partnership, funded by the MacArthur Foundation and conducted by Brown University. SOHO is one of just 10, of approximately 150, mentoring organizations in Virginia to have successfully completed this process.
SOHO's amazing partnership with The Art League enables girls to learn from professional artists how to take and develop photographs, create clay animation videos and make ceramic vases and bowls.
Girls further develop their STEAM skills by building and wiring lamps, making shelves and creating personalized keepsake boxes and other items for their bedrooms.
Room makeovers are in their design stages and will begin in late April.

Donated bunk beds and loft beds are needed! Let us know if you can help! Email soho@spaceofherown.org
Spring2Action 2018!
SOHO is excited to be participating once again in 
Spring2ACTion
, an online fundraising event that culminates on 
April 25
. This year, we are thrilled to have been offered a $15,000 matching grant from the Mason Hirst Foundation! 
Early giving begins 

April 11

.
 Please consider supporting our SOHO girls during our 2018 fundraising campaign: 
bit.ly/SOHOS2A

Save the date – 

April 25

!
I hope you will drop in between 
5:30 and 8:00
 for a celebration of women with our friends at the National Breast Center Foundation. The event is hosted by 
AR Workshop Alexandria
 and will be held at 
107 N. Fairfax Street
. Enjoy sips, sweets, small bites and a fun take-home project! This is a FREE event, all adults welcome – including men!
RSVP HERE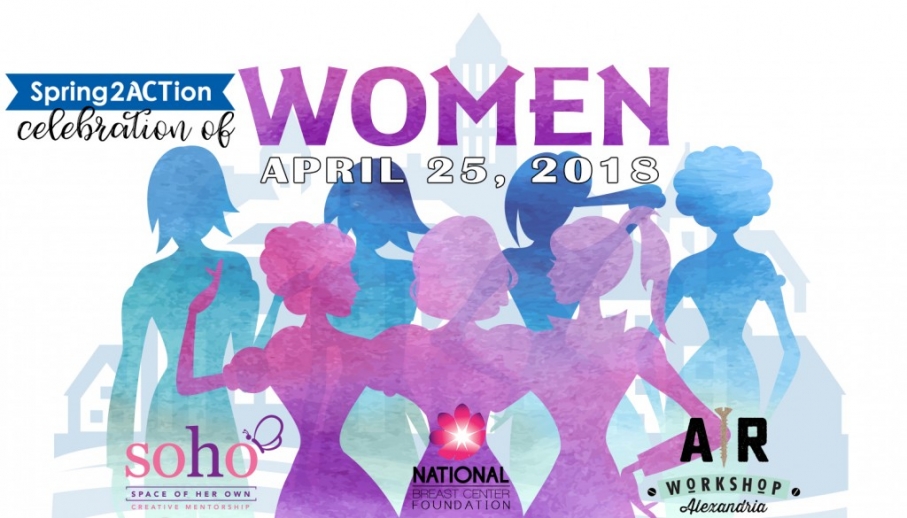 Paying it forward: SOHO Girl becomes SOHO Mentor!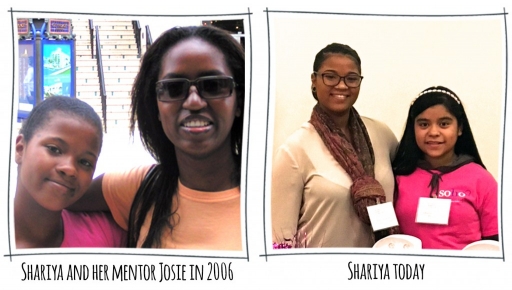 Shariya Scott joined SOHO in 2005 when she was 10 and recalls the experience as "awesome and life changing." She is the first SOHO girl to return to the organization as an adult volunteer mentor, helping to lead fun life skill-building activities.
As a fifth grader participating with SOHO, Shariya was inspired to be creative and found that art helped release her mind from the difficult and often "crazy" challenges she faced in her everyday life.  "My mentor Josie was always poised and polite. She showed me how to be a self-respecting young woman." Currently employed with Inova Alexandria Hospital, Shariya aspires to a career working with youth.  With a little help from SOHO and Josie, Shariya has become a bright, beautiful, creative and talented individual who has the world as her canvas.